Accessories for collecting trays and containers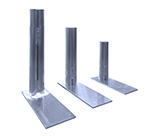 BRACKET STAND
For drip trays with bracket system, 2 mm aluminium round tube Ø 25 mm, available in heights 200, 250 and 300.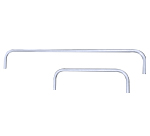 BRACKET
2 mm aluminium round tube Ø 20 mm, available in lengths 500 and 1000 mm.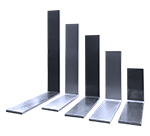 ANGLE
Available in various designs and sizes. Aluminium, stainless steel or brass.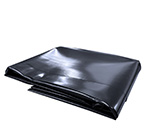 Underlay tarpaulin
As protection against damage from below. Available in different thicknesses and sizes.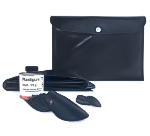 REPAIR SET
Consisting of 1 m² PVC tarpaulin, 10 PVC patches each Ø 80 mm and Ø 40 mm, 1 PVC adhesive Plastigum 77, 170 g, incl. Bag.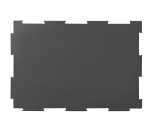 Shim plate
Vario puzzle tile made of solid PVC, 1125 x 750 mm, thickness 12 mm, accessible by truck and forklift.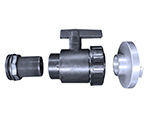 Drain set
Available in many different designs and sizes.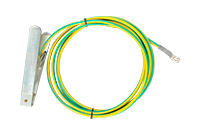 Earth cable
green-yellow, 2 or 3 m length, with earth clamp and eyelet.
Do you have any questions about our products?
We are happy to be at your disposal personally. You can reach us Monday to Thursday from 07:30 to 16:30, Friday from 7:30 to 13:00.
We look forward to your enquiry!