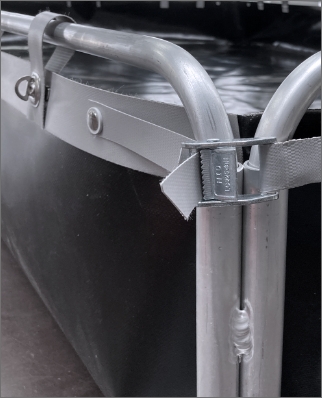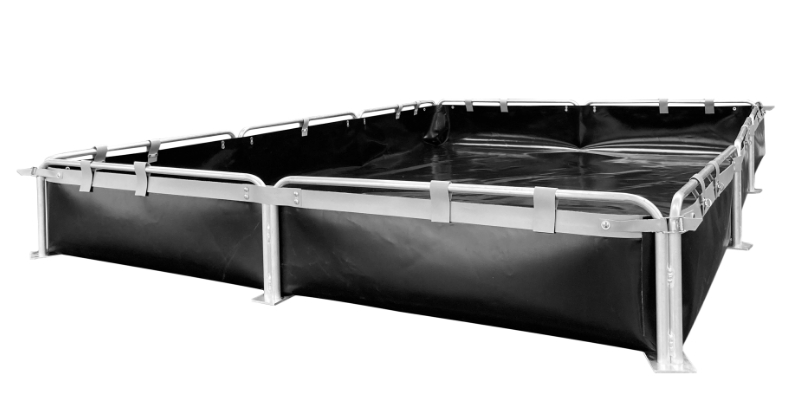 Mobile collection tray with bracket system
Retention device of transportable containers
Containers, vehicles, barrels
FUNCTION
The mobile collection tray with bracket system from Roßbach offers reliable prevention and safeguarding of leaking hazardous substances due to its stable construction. The plug-in brackets made of robust aluminium and the precisely fitted tarpaulin ensure optimum sidewall stability. Easy-to-open hooks and eyelets, as well as a Velcro opening on the short sides of the tarpaulin, facilitate assembly and make it possible to drive onto the tarpaulin by briefly opening the side walls.
Additional tensioning devices in the suspension of the tarpaulin, as well as double high-frequency welded seams, result in a very resistant and robust restraint option, which is also used in large sizes.
MATERIAL
Als Standard verwenden wir 900 g/m² starkes, beidseitig vinylbeschichtetes Polyester mit Panama-Bindung. This material is resistant to most common industrial chemicals and is flame retardant (B1).
We offer other materials for special resistance requirements. We are also happy to adapt the size, design, colour or grammage to your requirements and wishes.

We offer various drains and valves for draining or collecting the damaged liquids, as well as corresponding pump systems and separators for proper treatment.
Driveable
Easy to clean
Sturdy construction
Size + material + colour freely selectable
Mobile collection tray with bracket system
DIMENSION
Individual
BRACKET WIDTH
500 or 1000 mm
HEIGHT
200/ 250 or 300 mm
RESISTANCE
Against most industrial chemicals (or on request)
DRIVEABLE
yes
MATERIAL
900g/m² polyester coated on both sides with vinyl (or on request)
Crack resistance according to din 53354
Chain 420 daN/ 5 cm
Weft 400 daN/ 5 cm
Also available as conductive version!

All our products can be fully customised to your requirements and wishes.

Depending on the required resistance and area of application, we have a large selection of different materials, thicknesses and colours!

Whether extensions, fixings, drains or underlay mats, we stock almost every accessory.
The following requirements apply to containment facilities for liquid hazardous substances:
1. the retention device shall be adapted to the quantity of liquids stored and should be able to hold at least the volume of the largest container without additional measures.
2. the restraint must be impermeable to the stored goods and made of non-combustible building materials. Material requirements for the nature and size of the retention facility are regulated in the water law provisions.
3. the restraining device must be made of materials that do not create a hazard in the event of leakage of the stored liquids.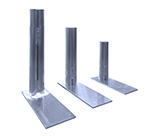 Bracket stand
For drip tray with bracket system, 2 mm aluminium round tube Ø 25 mm, available in heights 200, 250 and 300 mm.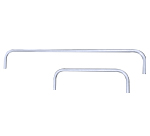 Bracket
2 mm aluminium round tube Ø 20 mm, available in lengths 500 and 1000 mm.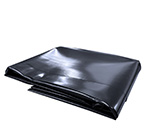 Underlay tarpaulin
As protection against damage from below. Available in different thicknesses and sizes.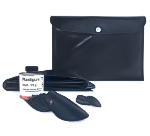 REPAIR SET
Consisting of 1 m² PVC tarpaulin, 10 PVC patches each Ø 80 mm and Ø 40 mm, 1 PVC adhesive Plastigum 77, 170 g, incl. Bag.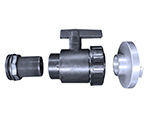 Drain set
Available in many different designs and sizes.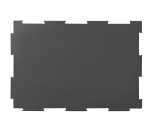 Shim plate
Vario puzzle tile made of solid PVC, 1125 x 750 mm, thickness 12 mm, accessible by truck and forklift.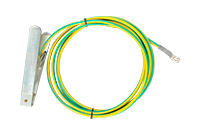 Earth cable
Green-yellow, 2 or 3 m length, with ground clamp and eyelet.