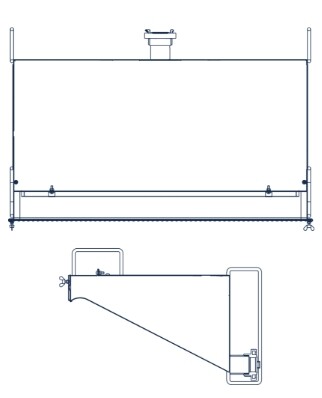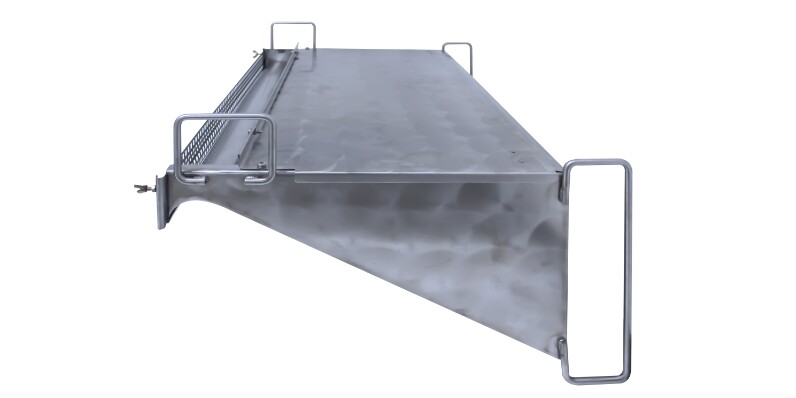 • Absorption of low oil film thicknesses possible
• Suitable for explosion protection
The weir skimmer type C is a free-floating, compact suction unit. The stable floating position and the wide weir edge enable a steady inflow. The immersion depth of the weir and thus the possible absorption of different thicknesses of oil layers is achieved by a pump with adjustable power. Due to the pump suction, the weir skimmer moves independently.
The unit is suitable for potentially explosive atmospheres (explosion protection).
Free floating

Self-moving due to pump suction

Compact design

Simplified power regulation
| | |
| --- | --- |
| Item no. | ERB-520002 |
| POWER | 1 -3 m³/h |
| WIDTH | 995 mm |
| LENGTH | 625 mm |
| HEIGHT | 420 mm |
| WEIR WIDTH | 920 mm |
| CONNECTION | R 2″ AG, incl. Storz fixed coupling |
| MATERIAL | V2A, stainless steel |
| WEIGHT | 26,5 kg |
Specification of technical data subject to change. We will be happy to implement a design tailored to your needs.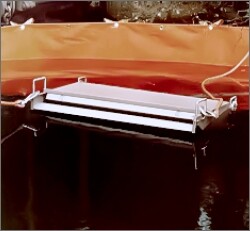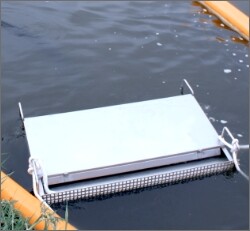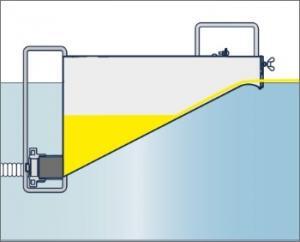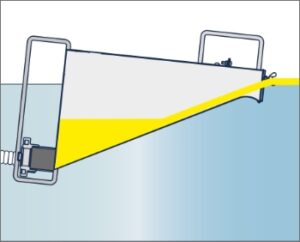 The slurping position is set by metering the flow rate of the pump with the regulating valve.
A low flow rate results in a low immersion of the weir. It is necessary when the oil layer becomes thinner. The pump speed is reduced, the weir is raised automatically and wave crests are now still being skimmed.
A high flow rate results in a deep submergence of the weir. Here, the capacity can be increased to 16 m³/h (depending on the pump capacity).