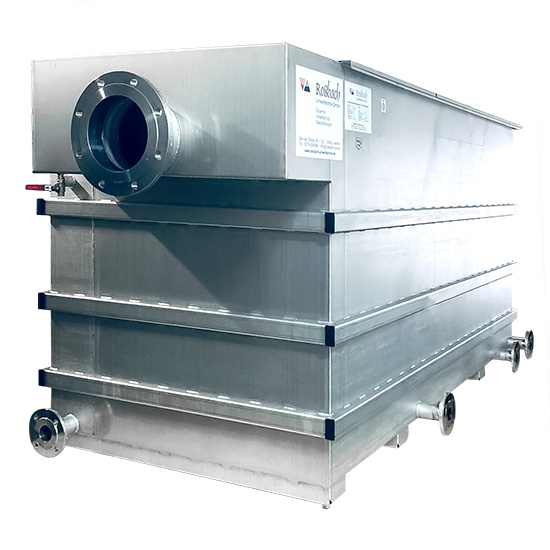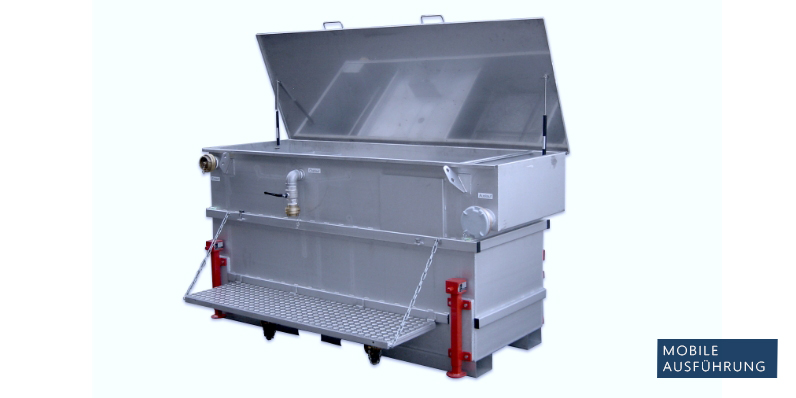 • Disaster Management (Mobile)
• Industry (permanently installed)
Areas of application:
– Oil damage control
– Remediation of contaminated sites
– contaminated waters
– Process waste water
– Cooling water fuse
– and much more.
Mineral oils:
– Diesel
– Heating oils
– Fuels
– Filter oils (white oils)
– Lubricating oils
– Belt greasing etc.
FUNCTION
The oil separator or light liquid separator is used to separate light liquids from contaminated water, such as industrial water, process waste water or natural waters and is based on a purely physical separation principle:
Light liquids according to DIN 1999 are liquids with a lower density than water, which are not soluble in water and which do not undergo a chemical reaction with water. These are petrol, diesel, heavy oils, filter oils (white oils) and other oils of mineral origin. Due to their specific physical properties, these light liquids have the advantage over other substances that they can be separated from water with mechanical separation systems.
The separation process of the oil separator is based on this separation effect and takes place in a double-stage separation process in two main chambers and with optimum flow guidance.
This double-acting oil drain device results in automatic oil drainage during continuous and discontinuous operation, achieving a high efficiency of up to 99.99 %.
The oil separator is suitable for mobile use, e.g. in disaster control, as well as for permanent stationary use in industries.
In addition, we offer you a wide range of modular extension options or special designs individually adapted to your requirements!
Double-acting oil drain with 2 main chambers
High and constant efficiency of up to 99.99 %.
DIN 1999-100 and DIN EN 858-2 compliant
Low maintenance and assembly effort
No moving parts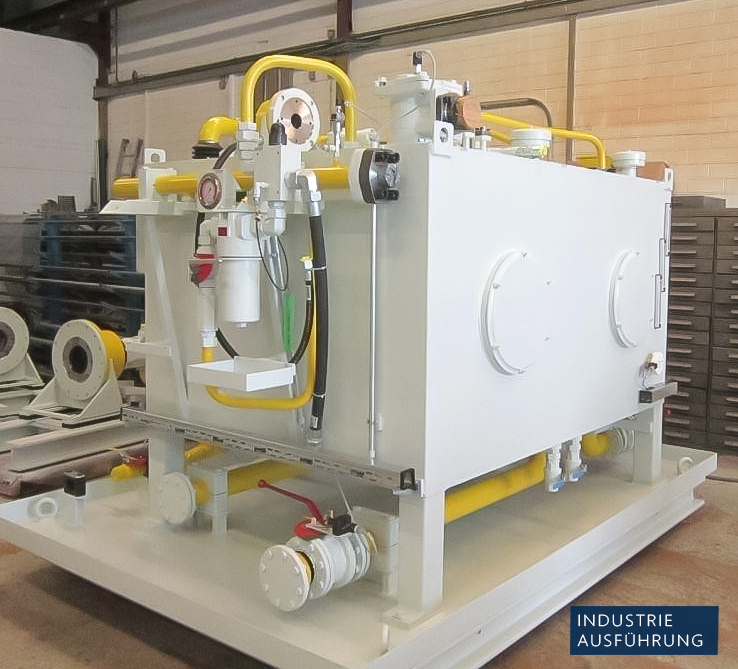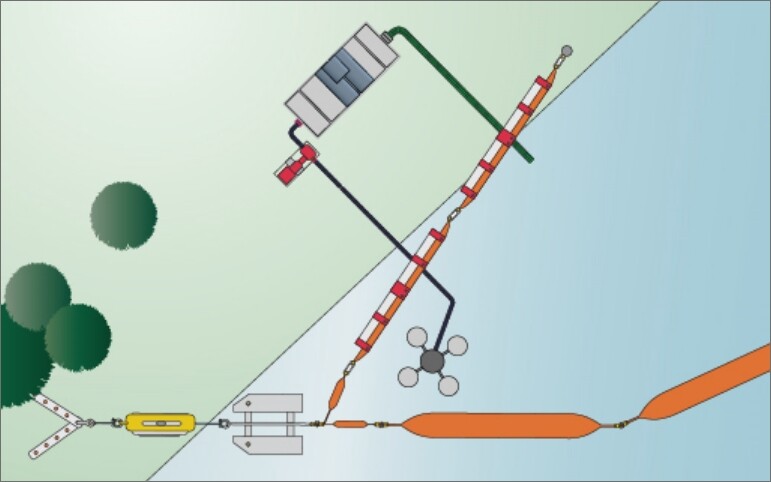 Ground anchor
For fixing the oil barrier
Shore protection distributor
Peristaltic pump type LZ 50
Use of the oil barrier type R 200
on the Danube
| | |
| --- | --- |
| Flow velocity | 1,0 m/s |
| River width | 80 m |
| Angular position | 30° |
| Main barrier | 170 m |
| Bank protection barrier | 30 m |