RESPONSIBLE WATER PROTECTION
THROUGH INNOVATIVE OIL SPILL RESPONSE TECHNOLOGY
For safe oil spill response after oil damage, leaks or accidents, we offer a wide range of innovative and oil spill response technology. If water pollution occurs due to harmful light liquids, such as mineral oils, further spreading can be prevented by using oil booms. Fire brigades or the THW install them in such a way that pollutants floating on top can be contained, diverted and picked up from the water surface with the help of oil skimmers, pumped out and disposed of. Depending on the type and quantity of pollutant, flow velocity, width and depth of the respective water body, different oil barrier systems are suitable, which Roßbach Umwelttechnik develops and produces together with an extensive range of individual accessories in modular design.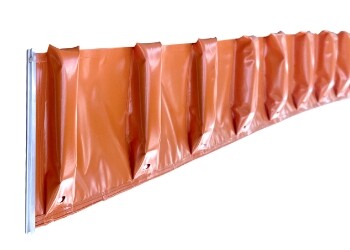 Depending on the application, we offer active or passive barrier systems in various designs, depths and diameters. Individually expandable thanks to segmental construction. Accessories such as fastenings or transport/storage options possible.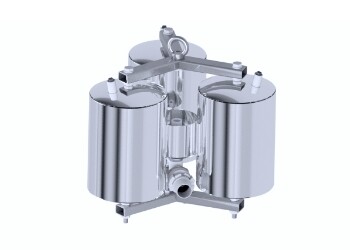 In order to remove oils and other light liquids from the water surface, we have various high-performance skimmer systems, such as suction, weir or adhesion skimmers, depending on the water body and the amount of pollutants.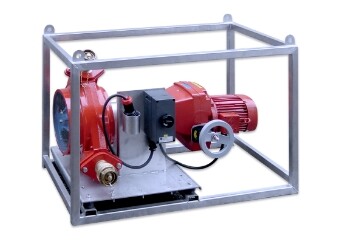 For oil spill response and the use of weir skimmers, the following are required
powerful and reliable pumps – peristaltic pumps and diaphragm pumps from Roßbach are ideally suited for this purpose.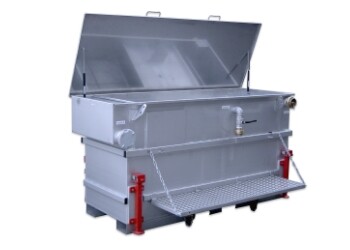 Water contaminated with light liquids can be cleaned easily and safely by using our oil separators. Suitable in various sizes for stationary or mobile use.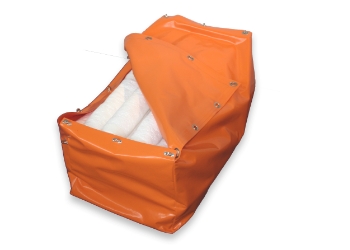 Sorbents & Emergency Kits
A safe and controlled absorption of spilled liquids is provided by our various absorbents and emergency equipment. Depending on location, purpose and scope of use.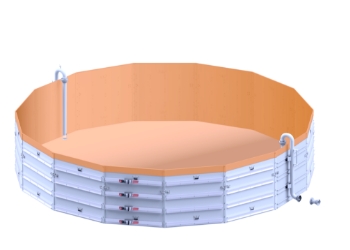 Rapid deployment container
Stable and safe as a retention basin for fire-fighting water or larger quantities of contaminated liquids. Capacity of up to 50,000 l possible and, thanks to its lightweight construction, absolutely fast to set up and compact to store.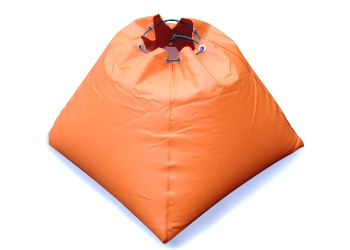 Filled with sand or water, this cover securely seals gully covers, for example, and thus provides effective protection against contamination of the sewer system.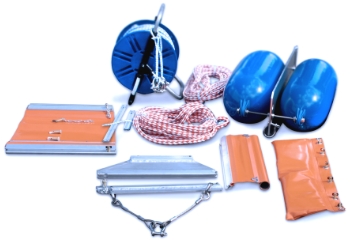 We carry an extensive range of numerous accessories, spare parts and extensions. Thanks to segmental construction, many variations are possible.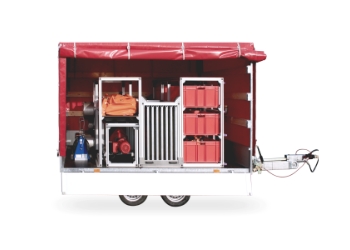 Storage and transport systems
Equipment systems put together individually for you as trailers, containers or trolleys for safety and effectiveness in storage and transport.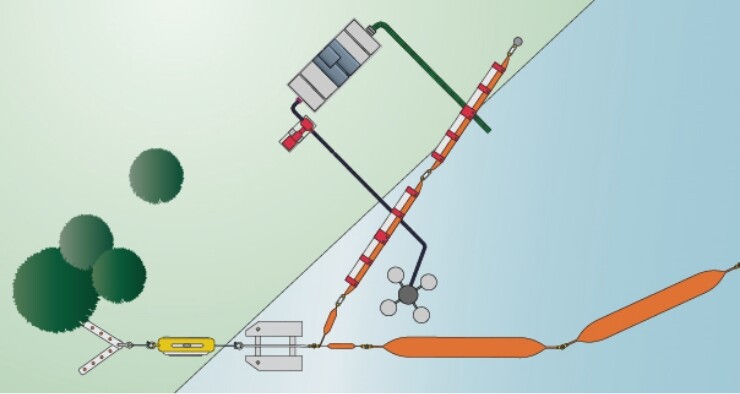 For the optimal and professional use of our products, we offer qualified training for your emergency personnel.
In it, we explain which products are best suited for your area of application, what you need to pay attention to during installation and which parameters urgently need to be included in the calculation basis.