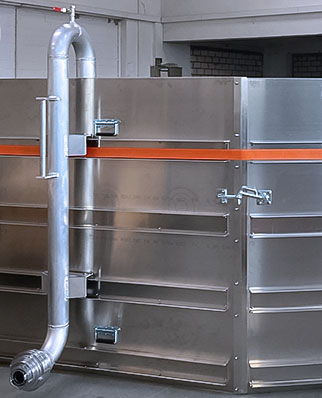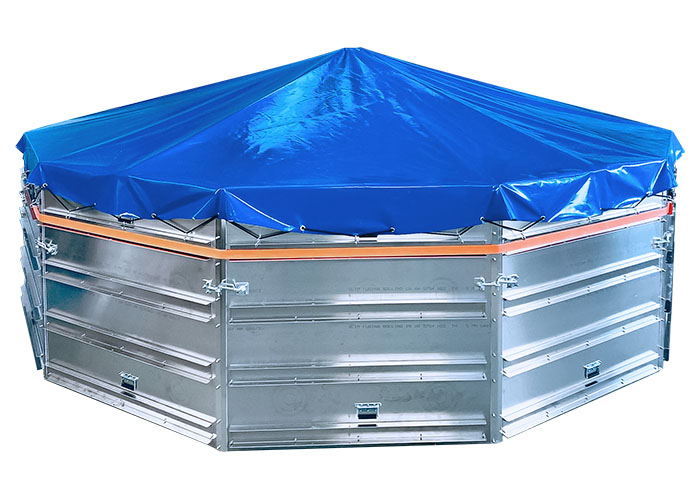 Roof for rapid deployment container
• AS COVER, PROTECTION AGAINST CONTAMINATION
As an extension for our rapid deployment container, we offer a specially designed attachment roof. The particularly stable substructure made of 6 aluminium struts can be easily and quickly attached to the side walls of the insert container. The tarpaulin made of 900 g/m² polyester fabric lying on top covers the container securely and thus protects it from precipitation or contamination.
The framework of the roof is a space-saving plug-in system. The number of struts depends on the size of the quick-attach container or the number of side walls and is therefore variable.
Quick assembly
Easy to clean

Space-saving

Size + material + colour freely selectable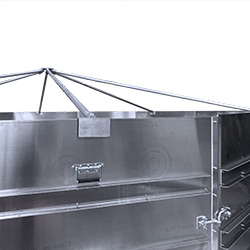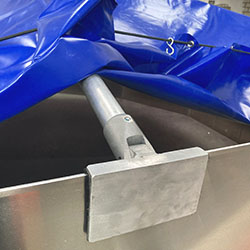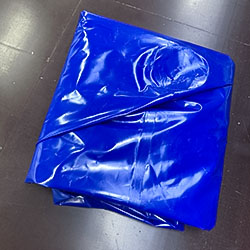 All our products can be fully customised to your requirements and wishes.

Depending on the required resistance and area of application, we have a large selection of different materials, thicknesses and colours!

Whether extensions, fixings, drains or underlay mats, we stock almost every accessory.
Underlay tarpaulin
As protection against damage from below. Available in different thicknesses and sizes.

REPAIR SET
Consisting of 1 m² PVC tarpaulin, 10 PVC patches each Ø 80 mm and Ø 40 mm, 1 PVC adhesive Plastigum 77, 170 g, incl. Bag.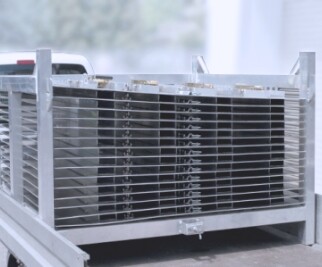 The individual partition wall segments of the rapid deployment container can be easily disassembled and inserted into metal boxes provided for this purpose. With external dimensions of 1600 x 1600 x 1000 mm, up to 15 individual segments can be compactly stowed. Transportable with a pallet truck, the boxes are ideally placed on the equipment trailer, in the rescue vehicle or as a complete solution within a roll-off container, e.g. for emergency response.