Safe water protection
through the use of oil barriers
For safe oil spill response in case of spills or accidents in e.g. rivers, lakes, canals or dams, oil booms offer safe protection to contain and absorb harmful substances. Depending on the type and quantity of pollutant, flow velocity, width and depth of the respective water body, different oil barrier systems are suitable, such as active or passive, baffle or air-filled barriers.
While passive barriers have a purely confining function, integrated sorbents of the active barrier ensure direct absorption of the light fluids. The ACS combination lock developed in-house combines both of these functions. Thanks to the segmental design, all barriers, including those from other manufacturers, can be individually combined and extended.
We also offer competent advice on calculation principles, material selection, care and maintenance, a wide range of accessories or transport and storage systems with complete equipment.
The State Fire Brigade School Würzburg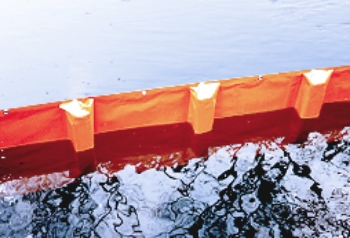 Diving wall barrier
Type 300/400 F
For fast as well as stationary use in calm waters. The semi-submersible wall with the polyurethane floats offers high tilt stability and self-righting.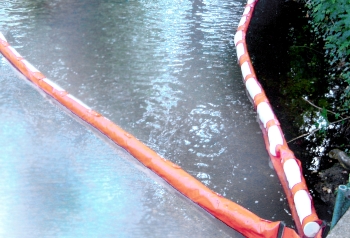 Combi oil barrier
ACS 100/ 150/ 200
Combines the properties of the simple sorbs barrier with the unbeatable advantages of a fully-fledged and securely sealing apron barrier. Can be used as an active or passive oil barrier.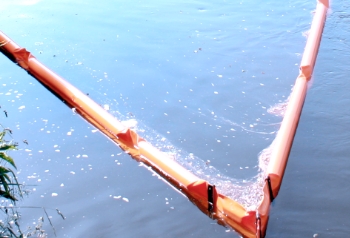 Passive oil barrier
Type R 100
Great flexibility of use thanks to compact and integrated buoyancy solids. Suitable for rapid use in flowing waters, as well as for permanent use.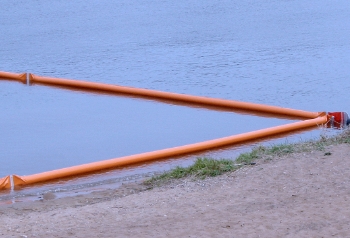 Passive oil barrier
Type R 150/ 200
Flexible and extremely robust oil boom with stable floating position thanks to integrated polyethylene floats and counterweight. Suitable for shallow and fast-flowing waters.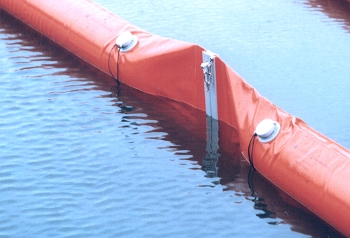 Passive oil barrier
Type R 200 L
Low storage volume due to quickly inflatable floats. Extremely robust and also suitable for fast-flowing waters due to the stable floating position. Can be combined with TYPE R 150 or R 200.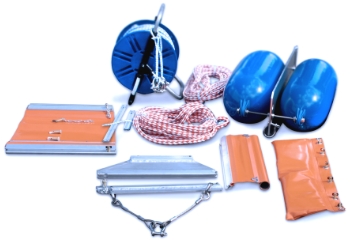 Our extensive range of accessories completes your application! We will be happy to help you put together all the necessary parts and answer your questions!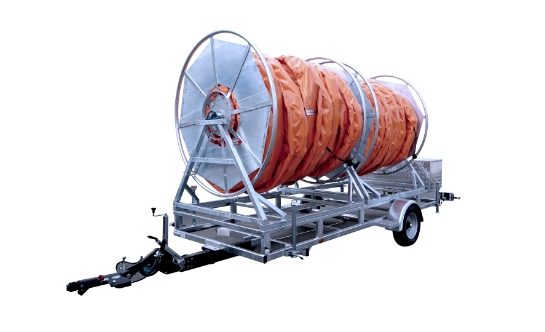 Well stored and quickly spread – we offer you effective – gladly also individually tailored – solutions for storage and transport!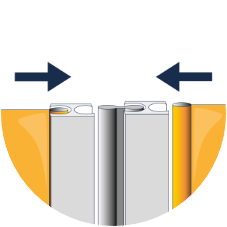 Total flexibility! All oil barriers from Roßbach are manufactured in segment form. The proven quick coupling for easy adaptation of additional elements thus allows maximum flexibility of use in length and function!
Combi-oil barrier ACS 100
In use as a main barrier and bank protection barrier within a stream with low flow velocity.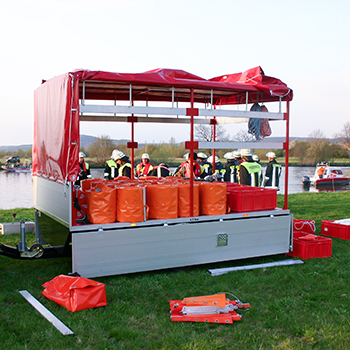 Passive oil barrier R 200 L
Preparations for an oil spill response with the oil boom type R 200 L and suitable accessories.